Free Car Removal Toowoomba
We provide the fastest free car removal Toowoomba that we can visit your location on the same day that you give us a call. Our car experts will inspect your vehicle at your place and give you an immediate quote.
If you decide to take our offer, which we are sure you will find very appealing and acceptable, we will provide you with the payment on the spot, hassle-free. There will be no better and more convenient way of getting rid of your old car than selling it to Brisbane Top Wreckers. We are the best place to sell used car in Toowoomba and other areas in the country, including Beenleigh, Brisbane, Logan, Ipswich, Gold Coast, and the Sunshine Coast.
You can make additional money by directly calling us, and you can use this amount to buy more important things at home, and even a new bike or car! We will pay you instant cash and also pick up your vehicle at no additional charge. This way, you can earn extra income from your scrap car instead of just letting it sit idly in your garage without any use at all.
Instant Car Removal Toowoomba
We accept vehicles of any kind and condition. If you are having doubts about selling your old car since it is already unserviceable and no one else would accept it, then come to us. Our team of car experts will instantly take a look at it and do the proper valuations.
We believe that all vehicles, whatever the condition they are in, will always have value. Hence, your old car that you think is worthless will still be useful and can earn you instant cash. With Brisbane Top Wreckers, you can quickly dispose of your unwanted vehicles without hassles. Additionally, it doesn't matter what type of vehicle you sell to us; it can be a motorbike, van, car, SUV, and even a truck. We accept all kinds of automobiles. If no one else would take it, we would. And we will also pay you for it, no matter how old or wrecked it may be.
WE ALSO BUY WRECK VEHICLES AS WELL!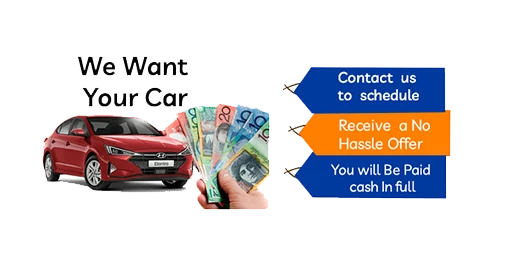 Brisbane Top Wreckers will give an offer for your old car that is really hard to resist. Once our car experts inspect your vehicle, you will get the valuation amount immediately, without any obligation. Hence, you can make valuation car comparisons to determine if there is any better offer for your unserviceable car. But we can assure you that our quotes are the best in the region. So instead of bringing your unwanted vehicles into junkyards, bring them to us instead. We will offer free cars removal toowoomba service and pay a reasonable sum of money in exchange for scrap cars. At Brisbane Top Wreckers, you get instant money you can spend for essential things, get rid of your non-functioning vehicle, and free up an area in your garage you can use for other purposes as well.
Simplicity is the Key
We understand that things are already complicated as they are so will make everything much simpler. Your convenience and comfort are essential to us; thus, we will make every transaction fast and easy. The satisfaction of all our customers is our top priority, and we ensure that you are happy when you leave our shop.All our personnel and experts are highly-trained to provide quality service to every client, whether over the phone, internet, and those who personally visit us.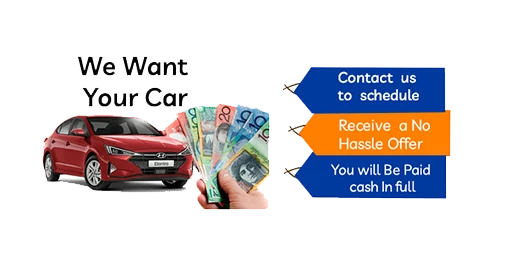 You are guaranteed to receive consistent excellent service anytime and wherever Top Wreckers office you may go to. You will find that the most convenient way to get rid of junk cars is with us. Our years of experience in the instant cash for car Toowoomba industry make us one of the best free car removal Toowoomba companies and other areas in Australia. We provide immediate money for each car you bring to us, not waiting in line and without too much paperwork.
Free Car Removal Toowoomba
Aside from that, you can instantly go home after getting your payment from Brisbane Top Wreckers. Therefore, you don't have to go to the bank to exchange a check for money, since we will give you cash on the spot. Also, we will pay you the exact amount as offered without any deduction. Since our towing services are free, you can be sure that you will receive the full payment amount right away. So you can immediately go home with the cash in your pocket that you can use for essential purchases. So what are you waiting for? Call us now and get the best offer for your junk car in Toowoomba. Dial our numbers, and our customer care representatives are eagerly waiting to help you solve your old car problems. We are just a phone call away, and we will immediately send our trusted and professional car experts to inspect your car. You don't need to leave your home to get an immediate quote from Brisbane Top Wreckers.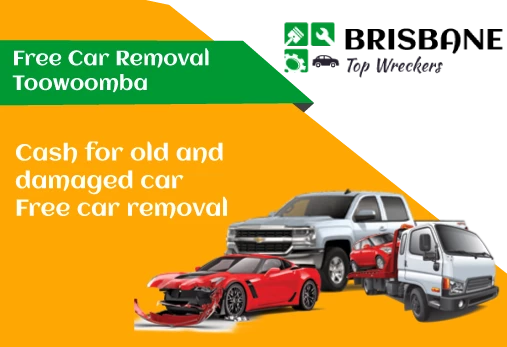 You may also visit our website for free online car valuations that you wouldn't want to miss. Through our site, you can ask for quotes anytime and anywhere with the use of your cellphone. We got you covered by providing you the most convenient customer support and services 24/7. You will never have to think about calling us at the right time since the perfect time will always be the most convenient one for you. Don't wait another day to get rid of your wrecked car at home. Free up some property space and get rid of your unserviceable vehicle safely. Brisbane Top Wreckers offer the safest free cars removal Toowoomba services that follow environmental standards to ensure our community's safety. We guarantee your satisfaction and solution to your scrap car problems by merely contacting us right away. You can rely on our quick and efficient service that you can expect our team to be at your doorstep the same day that you give us a call. We know you value your time, and we ensure that you will feel important in every transaction you make with us.