Car Removal Gold Coast
Are you looking for the most convenient way to sell your junk cars fast and easy? If you have been searching for local scrap yards for your old car, look no more. You will find a much better and easier way to sell my car fast with Brisbane Top Wreckers.
We buy scrap cars and offer cash on the spot for your old vehicles. Even how old your cars are, or if they are not running anymore, we will still purchase them. Whatever the kind, make, year, model, and condition of cars, we will pay instant cash for them.
Additionally, we offer free car removal Gold Coast and in other areas of the country. We are the best old and scrap car buyers in the region that you can go to when you need immediate cash. You will be able to get your money in full since our towing services will not cost you anything at all. We will pick up your scrap car absolutely free. All you need to do is give us a call and let our experienced professionals inspect your vehicle. You are guaranteed to receive the best quote for your junk and scrap car. We offer as much as $10000 in exchange for old cars of any type.
Simple and Easy Steps For Free Car Removal Gold Coast
We do not want to complicate things for you since we know that you already have a lot of concerns to think about. Hence, we made our process in the simplest way possible to quickly sell your old car to us. You can be sure that you will receive services without complications and any hassle. Just ask for a quotation for your unserviceable car, and our team of car experts will give you the best valuation possible. If you find the offer acceptable, we will instantly give you the payment in exchange for your old car. You can also ask for free online valuations through our website. There is no need for you to come to our shop or make a call. You can simply visit our site using your laptop or smartphone, fill out a few information about your scrap car, and get an instant offer online. Nothing can be much simpler than these few steps to get instant Free cars removal Gold coast from Brisbane Top Wreckers.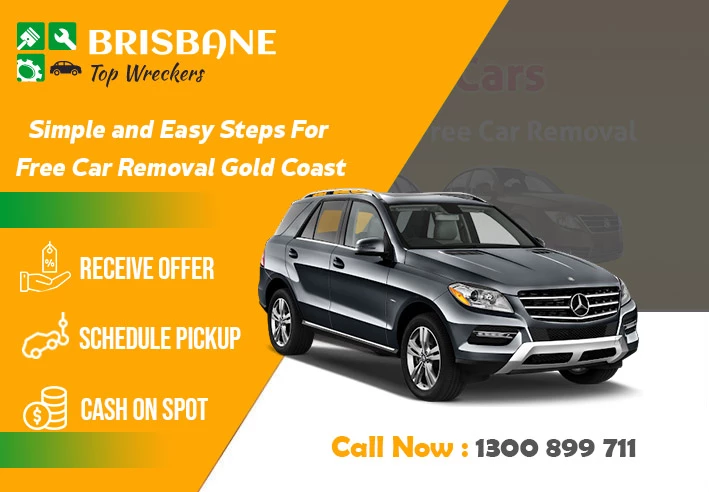 100% Satisfaction on Free Car Removal Gold coast
Whatever scrap vehicle you may have at home, whether it is a car, truck, SUV, motorcycle, or van, you can bring it to us, and we will buy it from you. Don't worry if it is not running anymore; we will still pay you a significant
amount for your junk vehicle. Additionally, if you have broken or wrecked cars, you just need to bring them to us, and you will get cash immediately in exchange.
We guarantee that you will not have to wait for so long to get your money. It's what we do best - provide the fastest payment for each scrap car you sell to us.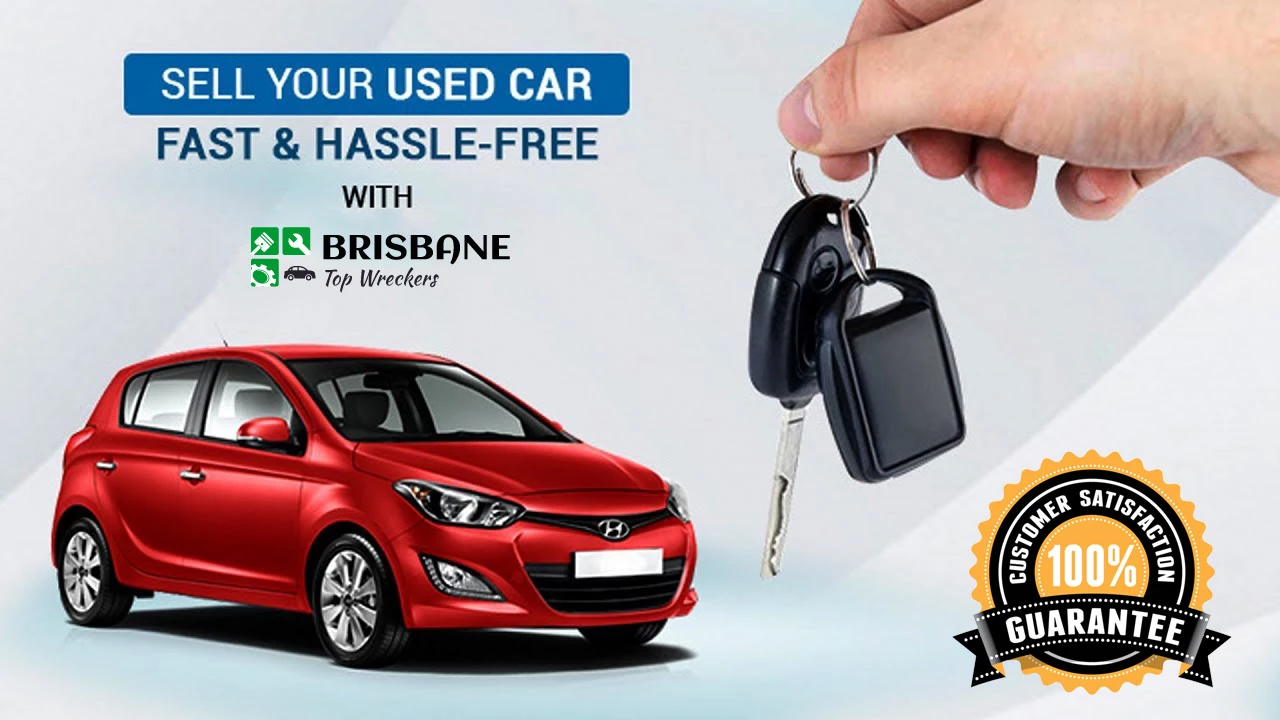 We will ensure that your transaction with Brisbane Top Wreckers will consistently be quick and efficient. Hence, you will go home with your money fully satisfied.
Moreover, we make sure that you always get the full payment from us. That is the reason why we offer free car removal to all our customers. Hence, you will not have to pay extra for hauling services to bring your scrap car to us. Instead, we will be the one to go to your location and pick up your old vehicle. This way, you will get the exact amount that you get during the quotation of your car, no hidden fees, and no extra charges. We know that every dollar in exchange for your pre-loved vehicle is vital to you. Therefore, we don't want you to get any amount less than you deserve for selling your car. Wherever you may be in the region, Brisbane Top Wreckers will come to you and bring our services closer. We are strategically located in the areas of Gold Coast, Beenleigh, Logan, Ipswich, Sunshine Coast, Toowoomba, and Brisbane. Hence, you don't need to look far to get our services.
Instant Car removal Gold Coast
You can call us now if you want an immediate quote for your unserviceable car at home. We will come right away anywhere in Australia and provide you our quick and
free car removal Gold Coast
. On top of that, we will also pay you the best offer for your scrap car. With us, you don't have to think that your old car is all junk and worthless. Brisbane Top Wreckers will give your vehicle the most value, no matter what its condition may be. This way, you can let go of your previously cherished car feeling content and happy knowing that you get the right amount in exchange. You also don't have to worry that your car will end up in scrap yards without getting any amount for it.
So what are you waiting for? Call us now to know how valuable your scrap automobile still is and get instant cash from a trusted used car buyer, no waiting, and no delay. We will ensure that you get your money in full instantaneously without hassles.
For adequate and quick cash for car transactions, go only to the
best free cars removal Gold Coast
. You can never find better services than the ones we offer. We will always guarantee the same 100% customer satisfaction in every transaction anywhere in the region. Our process is quick, simple, and honest every step of the way.
With Brisbane Top Wreckers, you can be sure to get the
best scrap car removal Gold Coast
you can ever get that you would want to make another transaction with us and refer our services to your family and friends. Call us today and find out for yourself what genuine customer service truly means. Give us a call, and our highly-trained customer service representatives will be more than glad to assist you and answer with true passion every question that you have.