WE ARE 24/7 OPEN FOR INSTANT CAR REMOVAL BRISBANE
Is it advisable to hire the services of free cars removal Brisbane companies? There are numerous benefits if you get the services of the best free car removal Brisbane. Since many car owners have worn-out cars lying idly in their homes without any use, getting Brisbane Top Wreckers can help you solve these problems.
Don't let these vehicles just collect dust in your garage. Instead, use it to raise cash and get paid for selling it to us. When looking for the nearest car buyer in Brisbane, it is best to search for our services. We have the smartest solution for getting rid of your junk cars and turning them into profit.
Instead of paying a towing service to pick up your car for recycling, call Brisbane Top Wreckers and convert your junk car into instant cash. If you can't bring your vehicle to us, we will be the one to go to your location and pick up your vehicle at no cost! As we offer you Instant Car Removal in Brisbane.
Doorstep free car removal in Brisbane
Our fast car removal in Brisbane enables you to keep all the payment you receive for yourself. There is no need to pay extra for hauling services since we offer it for free. This way, you can spend your cash on more important purchases than paying for car service fees or charges.
Our free car removal in Brisbane process is quick and efficient, so that you do not have to wait too long to get your money. We have simplified the buying and selling transaction; hence it only takes a short period to complete the whole process.
The steps are very straightforward. You merely ask for a quote, and we will do free valuations. Once you accept our offer, you will get instant cash from us, no hassle, no many questions asked. You will find the smartest solution for your financial needs with Brisbane Top Wreckers.
With us, you will never have to spend a single dollar to get your scrap car removed. We will even pay you for your old vehicle while we pick up your vehicle with no hidden charges.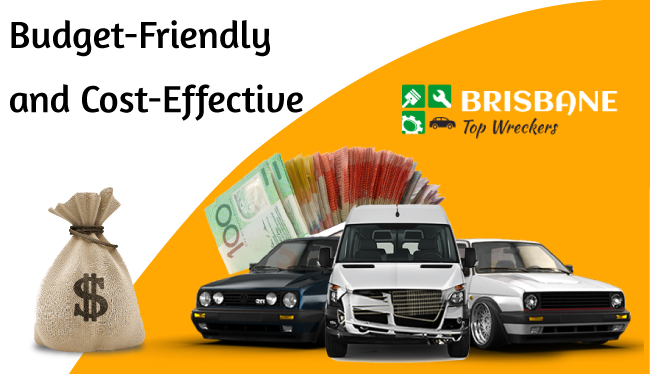 Team of Car removal Professionals in Brisbane
If you are concerned that you might not get the right amount for your pre-loved vehicle, we will guarantee that you have nothing to worry about. Our pool of car experts will base their valuations on the actual make, year, model, and condition of the vehicles.
Whatever type and condition of the car you may have, you can still absolutely sell it to us, and we will ensure that you get the best value for your old car. We have the most trusted and highly-experienced car evaluators in the country. Therefore, you can be sure that the quote you will get is appropriate and fitting to the actual current value of your vehicle.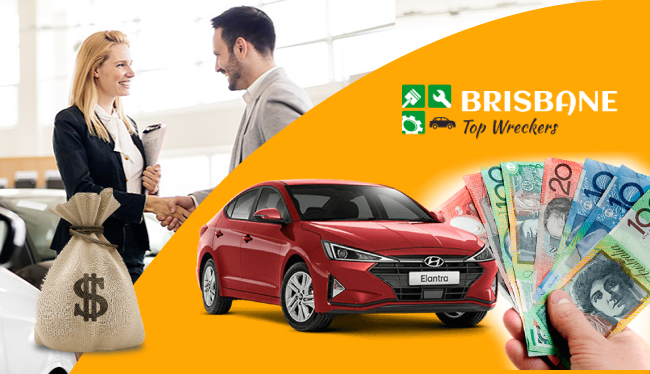 You can even say that we are experts in used car values that you can quickly and safely rely on. We will always make the most honest and most competitive quote in Brisbane and nearby regions. Our quotations will always be the one you will look forward to when selling your junk car. Our instant cash for car offers will always be one of the best in the area, which may reach up to $10000. The best thing is that you get your money immediately without going to a bank to change a check for actual cash. It will be the easiest and fastest car selling and buying process you can ever experience no hassle, and contracts to sign. You are also guaranteed that each transaction with Brisbane Top Wreckers is safe and efficient. Your satisfaction and convenience will always be our top priorities. Hence, you can call us anytime and any day of the week if you have any questions or want an immediate quote or car removal in Brisbane. Our clients can always look at our website to get a free online car valuation with just a single click of a mouse. There will always be someone from Top Wreckers who will take your call and answer your email 24/7. Thus, you don't have to adjust your schedule since you can always contact us at any time convenient to you.
Instant Car Removal Brisbane
You, our customers, are our priority here at Brisbane Top Wreckers. Your satisfaction is our satisfaction. Consequently, your happiness is our happiness. We will never fail to meet and even go beyond your expectations.
So if you want to receive an instant car removal Brisbane service immediately and get on-spot cash at the same time, call Brisbane Top Wreckers now. There is no need to waste any time waiting for that junk car in your property to accumulate dirt and dust. Let's turn that piece of scrap vehicle into an income that is hard to resist.
At Brisbane Top Wreckers, you are guaranteed instant cash, free cars removal Brisbane, and 100% satisfaction each time you transact with us through phone or email. What are you waiting for? Grab your telephone now or open our web link and ask for an instant quote, obligation-free.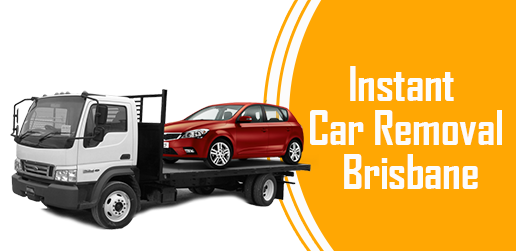 You can even compare our quote with other offers you may have, and we are sure that you will still choose us not only because we offer the best car removal Brisbane, but also because of the efficient customer service we provide. There is also no need to look further if you are after the best free car removal in Brisbane. We offer the quickest cash for car Brisbane service and even the best offer for unwanted cars. The vehicles you don't need will always find a suitable space in our shop. The cars that you think are already junk and worthless will always have value at Top Wreckers. Hence, let us be your partner in selling and buying wrecked, damaged, and unserviceable cars in Brisbane. We will ensure that you will get your cash instantly without the need to sign too many documents or wait for a long time just to get your payment. There is no more you could ask if you choose us as your free car removal Brisbane service company for your previously cherished vehicle.